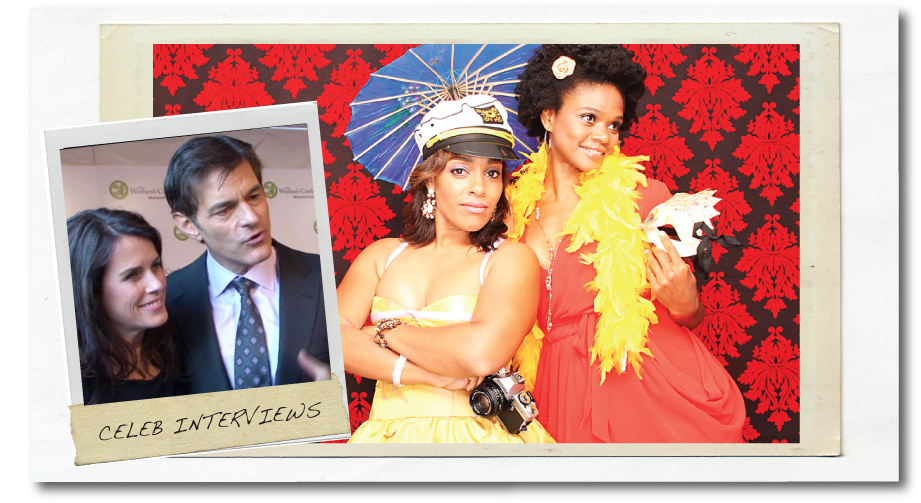 Days With Zahrah takes viewers on a journey with each and every celebrity interview. We reveal what inspires and empowers the person we are connecting with. We learn how they got to where they are and ultimately, we are inspired to live our best lives at the same time.
CEDRIC (The Entertainer)

Actor, comedian and director, Cedric talks about who inspired him and chats how to achieve your dreams.

Magic johnson

Three time MVP in the NBA, entrepreneur, team owner, and broadcaster, Magic talks about his new shoe line & his inspirations.

Clint eastwood

An Academy Award winning director, actor and producer, a composer, and politician.

mike tyson

Former undisputed heavyweight champion of the world, actor, producer talks life, death, sex, marriage, boxing & his one man show.

jane goodall

Activist, Primatologist, Anthropologist, Ethologist and United Nations Messenger of Peace. As the world's expert on chimpanzees, and the Founder of the Jane Goodhall Institute, she talks about connecting with chimpanzees and how the eyes are the keys to the soul.

view video | coming soon!

james cameron

A film director, producer, screenwriter, editor & visual artist with three Academy Awards and a career as a deep-sea explorer- Cameron is well known for his films Titanic, Avatar, Terminator and Aliens and he talks what had inspired him behind some of his movies.




nancy pelosi

Minority Leader Speaker of The House who served as the 60th Speaker of The House of Representatives and the highest-ranking female politician in American history- talks motherhood and how steps she took to make it along the way.

Dr. Maya Soetoro-ng

Half maternal sister of current President Barak Obama, Author, and Professor talks about her mother Ann, her brother President Barak Obama, motherhood and her new book about peace education and conflict resolution in high schools.
Terry Vaughn

She is an American film and television actress well known for her role on The Steve Harvey Show. She is also an activist, mother and wife.

leila ali

Actress, Professional Boxer, and daughter of Mohammed Ali, talks motherhood.

mayor gavin newsom

LT. Governor of California and former Mayor of San Francisco talks travel and life in San Francisco.

dr. maya angelou

Poet, Professor, Author, Actress, & Activist, talks about who inspires her, who she loves and some of her favorite things to make in the kitchen.

donna karan

Fashion Designer, the creator of the Donna Karan New York and DKNY talks about motherhood and what's hot in fashion.

chuy gomez

San Francisco's KMEL 106.1 Morning Show Host chats it up with Zahrah about old school

hip hop.

view video | coming soon!

chuck d

Founder Public Enemy, Rapper, author, producer, entrepreneur and founder of rapstation.com talks about the importance of voting.

view video | coming soon!

bobby brown

R&B singer-songwriter and one of the frontmen of the pop group New Edition, Bobby Brown talks music, family and much more.

view video | coming soon!